Hatcher Family Dairy
Susan Watson explores an old-fashioned, family-run dairy outside Franklin.
---
More Information
Susan Watson discovers how a Middle TN family farming tradition lives on, even against the odds of a modern mass commerce. It's success story about the Hatcher family and their extended family of dairy cows.
In March, the Hatcher Family Dairy installed an onsite milk processing plant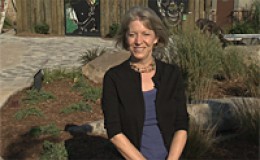 Susan Watson has been involved with Tennessee Crossroads, both behind and in front of the camera, since 1988. A Middle Tennessee native, Watson studied Spanish in high school and became interested in Mexican culture. She occasionally traveled to Mexico to teach English to middle-school children.