Big Al's Deli
Tennessee Crossroads newest family member sure chose a delicious way to make her entrance. Welcome Danielle Colburn Allen to the fold, as she visits Big Al's Deli in Nashville, TN. Watch this and more episode segments of Nashville Public Television's Tennessee Crossroads.
---
More Information
Don't you love it when good things happen to good people? Well, Al Anderson is one of those people. You couldn't ask for a nicer guy, or a better meal. Danielle Allen met the successful restaurateur at Big Al's Deli in Nashville.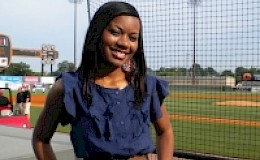 Danielle Allen is a native of Memphis who now calls Nashville home. Her career in TV news includes working for the morning show on WTVF and as a digital content producer for WKRN. Danielle started volunteering for Nashville Public Television's membership drives in 2009. Also during that time, she hosted the NPT series "Next Door Neighbors." She is excited to now be a part of "Tennessee Crossroads," where she can "share stories of all the amazing people and places of Tennessee."