Maple Built
Danielle Allen meets two woodworkers who work to improve their community.
---
More Information
Our dear friend Mr. Rogers made a career out of being a good neighbor, and an inspiration to us all. Recently, Danielle Allen met a couple of woodworkers who began their business with the goal of being a good neighbor to local youth by mentoring young men, teaching them a trade, and having a lot of fun in the process.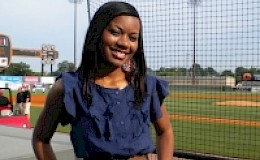 Danielle Allen is a native of Memphis who now calls Nashville home. Her career in TV news includes working for the morning show on WTVF and as a digital content producer for WKRN. Danielle started volunteering for Nashville Public Television's membership drives in 2009. Also during that time, she hosted the NPT series "Next Door Neighbors." She is excited to now be a part of "Tennessee Crossroads," where she can "share stories of all the amazing people and places of Tennessee."