Fruit Cakes
Flashback to 1988: The Dutch Maid Bakery in Tracy City, TN turns out about 3,000 fruit cakes each year for Christmas. Tennessee Crossroads visited a bakery where fruit cakes are no joking matter. Watch this and more episode segments of Nashville Public Television's Tennessee Crossroads.
---
More Information
The big holiday is just around the corner, and don't you hope somebody gives you a good ole fruit cake? Not really? Well, many years ago Al Voecks visited a bakery where fruit cakes are no joking matter.
The Baggenstoss family opened up the Dutch Maid Bakery in 1902, making it Tennessee's oldest family-owned bakery. Located just 10 minutes from I-24 in downtown Tracy City, step back in time with a visit to the Dutch Maid.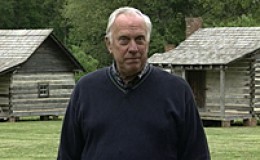 Like Joe Elmore, Al Voecks has been a part of Tennessee Crossroadssince the show's beginnings in 1987. A 40-year veteran in broadcasting, Al Voecks came to Nashville in 1963 and worked as a television news anchor, news director and sports and weather presenter for the local NBC affiliate. He has also been associated with WSM Radio and was most recently a news commentator on WSIX FM in Nashville. Voecks' numerous awards include being named Broadcaster of the Year by the Associated Press in Tennessee.