College Grove Grocery
Tennessee Crossroads' Susan Watson travels to College Grove, TN to find out what its like to retire from the corporate world and then run a small town grocery. Join Nashville Public Television's Tennessee Crossroads to find out more about College Grove Grocery.
---
More Information
After Brenda Files retired from the corporate world, she could have taken it easy. Instead, she bought a grocery store in the small town of College Grove. And as Susan Watson found out, even though the hours are long, the rewards are immeasurable.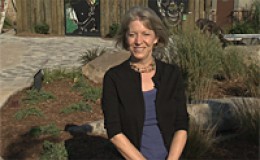 Susan Watson has been involved with Tennessee Crossroads, both behind and in front of the camera, since 1988. A Middle Tennessee native, Watson studied Spanish in high school and became interested in Mexican culture. She occasionally traveled to Mexico to teach English to middle-school children.