Ocoee Adventures
Tennessee Crossroads goes for a ride on the Ocoee River in East Tennessee, then we find out why a "yurt" is helpful at the end of the day. Join Nashville Public Television's Tennessee Crossroads to find out more about Ocoee Adventures.
---
More Information
Overview of activities available on the Ocoee River, followed by tour of Yurt- permanent tent for overnight accommodations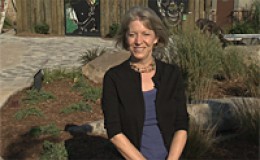 Susan Watson has been involved with Tennessee Crossroads, both behind and in front of the camera, since 1988. A Middle Tennessee native, Watson studied Spanish in high school and became interested in Mexican culture. She occasionally traveled to Mexico to teach English to middle-school children.