Homestead Manor Plantation
Susan Watson visits the Homestead Manor Plantation in Thompson's Station to learn a little history while eating a little lunch.
---
More Information
Nestled in Middle TN along Columbia Pike in the heart of the Thompson's Station is Homestead Manor Plantation. The house and property was the site of the Battle of Thompson Station which was fought in 1863. Open Tuesday through Sunday, this historic home offers a Civil War period setting that today offers a very peaceful destination for lunch, tea, and special events.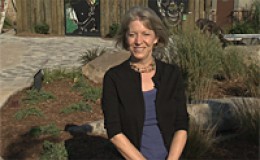 Susan Watson has been involved with Tennessee Crossroads, both behind and in front of the camera, since 1988. A Middle Tennessee native, Watson studied Spanish in high school and became interested in Mexican culture. She occasionally traveled to Mexico to teach English to middle-school children.