Grand Old Hatchery Flashback
Al Voecks relives a musical memory from 1990 in Dickson, TN.
---
More Information
In this week's flashback, Al Voecks relives a musical memory from Dickson in 1990 that's still going strong today.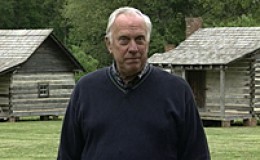 Like Joe Elmore, Al Voecks has been a part of Tennessee Crossroadssince the show's beginnings in 1987. A 40-year veteran in broadcasting, Al Voecks came to Nashville in 1963 and worked as a television news anchor, news director and sports and weather presenter for the local NBC affiliate. He has also been associated with WSM Radio and was most recently a news commentator on WSIX FM in Nashville. Voecks' numerous awards include being named Broadcaster of the Year by the Associated Press in Tennessee.