Boiling Spring Academy
Susan Watson takes us back 150 years to a school in Brentwood, where students learn history by living it.
---
More Information
Third grade students experience what school was like in 1845.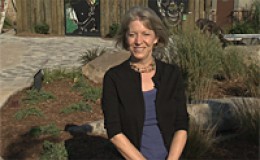 Susan Watson has been involved with Tennessee Crossroads, both behind and in front of the camera, since 1988. A Middle Tennessee native, Watson studied Spanish in high school and became interested in Mexican culture. She occasionally traveled to Mexico to teach English to middle-school children.